My ex told me about a bench in a little antique shop in Utica. So on Saturday morning my husband took a ride with me to check it out. I've been wanting a bench for my dining room it seems - forever. When we got there - the one we specifically went to see was all spindles and totally uncomfortable to sit on. Discouraged, we toured the rest of the shop. Then...tucked in a little hallway I saw it. A gorgeous little church pew just waiting to be discovered.
It was coming home with us. We lifted it into the Jeep and tied it down. I couldn't wait to get home and get started! After digging out the paint, running out for new brushes, hitting a local craft show with my daughter, I lost steam and my husband took over the painting and finished it all (gotta love him).
I hit the computer and started to search out some appliques. I found these on Ebay and within the week they were at my front door. I didn't have any clamps so I glued them on and taped them down to set.
My daughter came by and said it looked like a pile of cheerios! I had faith :)
After putting on two coats of paint I stood back and thought - This is the best seat in the house!

Oh yeah...see the white streak on the plum coloured wall to the left? That's the start of a white wall makeover underway. Decided to paint the entire house white....YIPPEE!
Updated photo after painting the walls white :)
Linked to...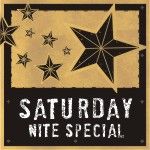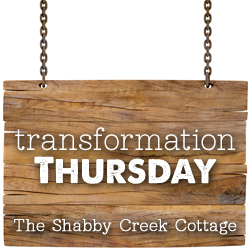 xoxo